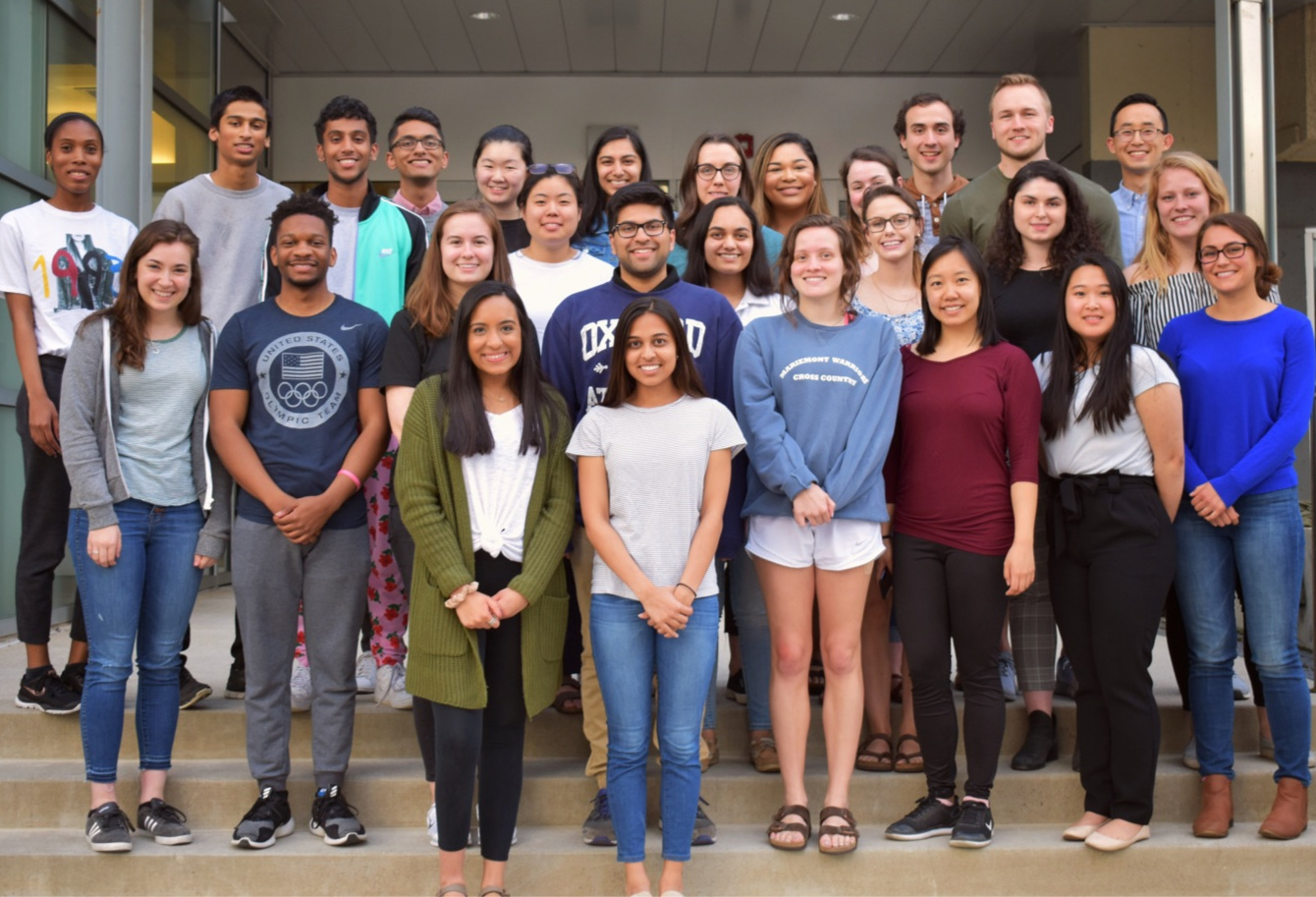 Located in Columbus, our mission is to empower individuals by connecting them with resources that address social determinants of health.
ENCompass is an undergraduate student organization at Ohio State dedicated to bridging the gap between medical and social care. Poor health can be exacerbated by many factors, and by addressing needs indirectly related to their medical care, we hope to improve our clients' overall health and decrease readmission rates. Using online resource database systems, our student volunteers connect clients to the many existing resources in Columbus that can meet their needs. These services are widely varied, addressing issues ranging from food insecurity and homelessness to lack of supplemental medical care.
We aim to serve with professionalism, humility, and a respect for individuals and the community. The organization brings together students, advisors, and partners from a wide range of backgrounds and viewpoints, and it is our hope that student volunteers will leave with a more intimate knowledge of the community that supports their university and a deeper understanding of the need for holistic healthcare.
GETHSEMANE
Since April 2015, ENCompass have been offering its services at Gethsemane Lutheran Church Food Pantry, which serves as our primary social site. Formed as a partnership between the Clintonville-Beechwold Resource Center (CRC) and Gethsemane Lutheran Church, the pantry sets out to better reach the local Broadmeadows Boulevard and Salem Village communities. Gethsemane Food Pantry supplies fresh produce, meals, and a week's worth of supplies from 6:00pm-8:00pm on Wednesdays and 11:00am-1:00pm on Saturdays.
OSU Total Health & Wellness at university Hospital east
Total Health & Wellness (TH&W) is a primary care clinic operating out of OSU's University Hospital East. Led by nurse practitioners, the clinic offers comprehensive primary care to the medically under-served in Columbus. ENCompass began its partnership with TH&W, the primary clinical site, in May 2015. Each day, TH&W is committed to providing quality healthcare, with programs ranging from mental health management to lifestyle improvements. Volunteers have built relationships with the staff on board, including the social workers and pharmacists. ENCompass volunteers help patients in the waiting room find social resources while they are waiting to see their primary care provider.
Nationwide Children's Westside Primary Care Center
Westside Primary Care Center is one of Nationwide Children's eleven primary care clinics in the central Ohio area, providing comprehensive primary care to children from birth to 21. The primary care staff comprised of physicians, nurses, and social workers serves families from a host of social and cultural backgrounds. Partnership between ENCompass and Westside Primary Care Center began in the Spring of 2017 and together, volunteers and primary care staff members work to bridge the gap between health and social care.
NEIGHBORHOOD SERVICES, INC. FOOD PANTRY

Beginning in late 2016, ENCompass has provided its services at Neighborhood Services Inc. Since 1965, Neighborhood Services has diligently worked to alleviate the effects of poverty in Columbus by providing food and material assistance to those in need. Located near the intersection of 18th Street and 4th street, Neighborhood Services targets a community in the Ohio State University area and beyond. Among their many services, the pantry is open Monday – Thursday from 10 AM to 1 PM.
LA CLINICA LATINA
La Clinica Latina is a free clinic for both Spanish and Non-Spanish speaking patients. Equipped with both Spanish-speaking and Non Spanish-speaking doctors and staff, La Clinica Latina provides free medical services, tests, and medications to individuals in the Columbus area. ENCompass volunteers work with staff to provide information to patients about social services and resources of which they may be in need. The clinic is open on Tuesdays from 5:30 PM-8:30 PM.
OHIO STATE OBSTETRICS AND GYNECOLOGY (KENNY ROAD)
The OSU OBGYN practice, located on Kenny Road, provides obstetric and gynecological services for women throughout the various stages of their lives. They specialize in family planning, sexual dysfunction, and pelvic pain. ENCompass volunteers work with staff to offer patients information regarding social resources of which they may be in need.
NATIONWIDE CHILDREN'S NORTHLAND PRIMARY CARE
As well as the Westside location, ENCompass recently began working with the Northland location of Nationwide's Children Primary Care centers in 2018. The center provides primary care services, including immunizations, check ups and sick-visits for children up to 21 years old. The primary care staff comprised of physicians, nurses, and social workers serves families from a host of social and cultural backgrounds. ENCompass partners with staff to bridge the gap between medical and social care.
GET INVOLVED
Applications for the 2019-2020 academic year are currently open. Click Here to Apply!
Email shamansky.10@osu.edu with any questions or concerns.
Evelyn Goodyear
Co-President
Garrett Maag
VP of Information Technology
Ayush Peddireddi
Treasurer
Alicia Bao
VP of Site Engagement
Sariah Jelks
VP of Public Relations
Sierra MacEachron
VP of Outreach
Nina Shamansky
VP of Recruitment and Development
Aman Prasad
VP of Research
Contact Us
Feel free to contact us with any questions or concerns using the form below!
Our Office
1841 Neil Ave
Columbus, OH, 43210
Sponsors
Please support our sponsors, they help make our work possible!